■ Advantages
Overview of Sand Making Machine
Sand making machine is widely used in fine crushing and rough grinding of metal, mineral, building aggregate, concrete, anti-fire material, glass raw material, manufactured sand and all kinds of metallurgical slug.Compared with other kind of crusher, sand making machine is suitable for the medium and fine crushing of various hard and crisp materials such as various rocks, abrasive materials, refractory, cement clinker, quartz stone, iron ore and concrete aggregate, and especially suitable for making building sand and road paving sand and stone.
Features and Benefits of Sand Making Machine
1. Simple structure , lower operation costs
2. Cubic type , final product size:< 5mm (30%~60%)
3. Working noise is less than 75 decibels and dust pollution is little.
4. Slightly influenced by the humidity of material, and the max humidity is 8%.
5. More suitable for crushing mid-hardness materials and high-hardness materials.

■ Working Principle
Sand making machine, also named as "sand maker" , plays an important role in crushing minerals into pieces. This equipment has two types: rock-on-rock and rock-on-iron. Sand yield of "rock-on-iron" type is higher by 10-20% than that of "rock-on-rock" type.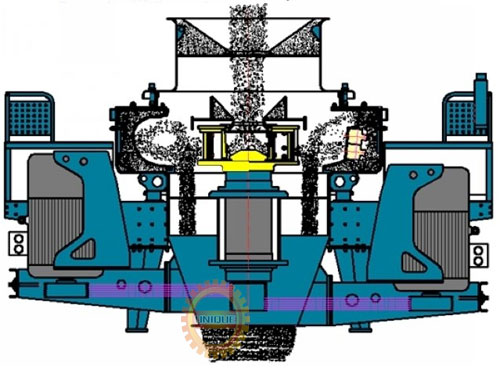 ■ Parameters
Parameters of Sand Making Machine:
| | | | | |
| --- | --- | --- | --- | --- |
| Model | Feeding (mm) | Capacity (t/h) | Power (kw) | Weight (kg) |
| UT-600 | 35 | 12~30 | 37~55 | 5600 |
| UT-750 | 45 | 25~55 | 55~75 | 7600 |
| UT-900 | 50 | 55~100 | 110~150 | 12600 |
| UT-1050 | 60 | 100~160 | 150~180 | 17300 |
| UT-1250 | 60 | 160~300 | 264~320 | 22500 |
| UT-1350 | 60 | 200~360 | 320~400 | 27600 |