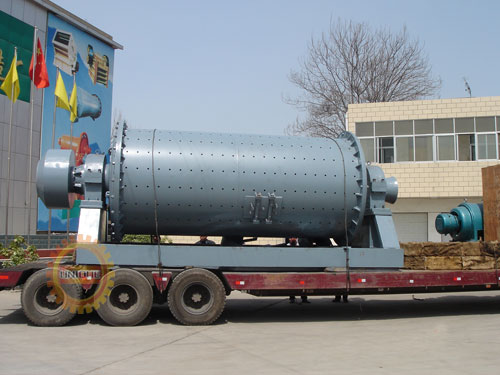 Zhengzhou Unique Industrial Equipment Co., Ltd is a reliable and professional supplier of good quality ball mill. There are three key features of good quality ball mill.
1.Good quality ball mill should have high quality bearings. High quality bearings have strong hardness and enough precision.The use of good quality bearing can avoid the ball mill parts deformation phenomena and promote the length of ball mill.The enough precision can protect the ball mill parts from damage and can avoid affecting the bearing loading and unloading which will have an active direct impact on the productivity of the ball mill.
2.Good quality ball mill has a good internal ventilation.The good internal ventilation can increase the ball mill grinding efficiency.On the one hand, ventilation can promptly discharge powder in the mill , so as not to affect the grinding efficiency.On the other hand,it can reduce the grinding temperature.
3. Good quality ball mill has good ball mill liner,which is steel liner plate.Some ball mill manufacturers choose rubber liner to replace steel liner.However,the rubber liner has great advantages over steel liner though it has a longer lifetime,less noise and easy to install.The media consumption is higher and the rubber liner is thicker than the steel liner, which will reduce the volume of the mill,an important factor especially for small ball mill.Steel liner ball mill can ensure stability and reliability of high hardness and low ductility material liner.