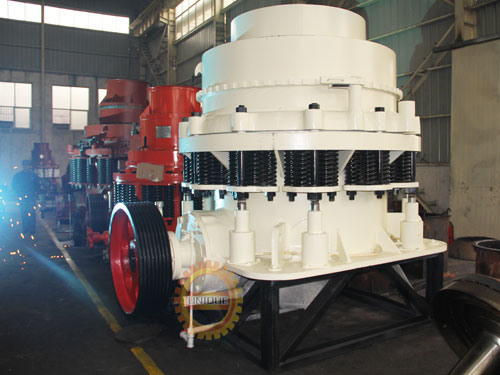 The natural sand and stone is reducing day by day, so more and more companies begin to invest in the artificial stone crushing plant. How to Choose Granite Crusher? For Granite is widely distributed on the earth's surface; it is one of the stone which is used by human being. The main composition of granite is feldspar and quartz. Granite is widely used in the construction industry.

Granite is a type of hard rock. Jaw crusher, impact crusher, cone crusher and sand making machine can be used in the granite crushing plant.

Cone crusher is the best choice for granite crushing plant in order to meet the required particle size and shape in the construction industry.

The traditional configuration of jaw crusher and cone crusher or fine jaw crusher cannot meet the requirement of the construction industry. For there will be lots of flaky particles. The traditional granite crushing plant adopts impact crusher as the secondary crushing machine. Though the particle size is better than the above mentioned configuration, the flat hammer of the impact crusher will be abraded heavily. The stone quarry plant usually cannot afford such high cost.


Zhengzhou UNIQUE Company is a professional and reliable stone crusher manufacturer. More information about our machine, please feel free to contact with us by phone or e-mail at any time!