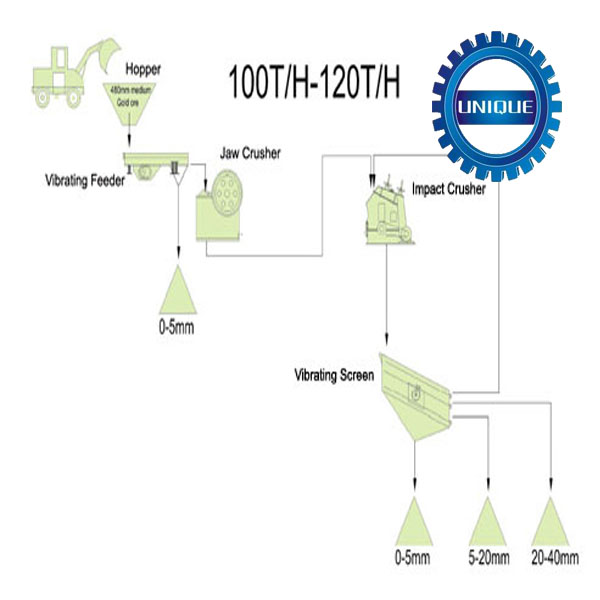 Generally speaking, stone crushing line mainly consists of vibrating feeder, jaw crusher, impact crusher, cone crusher, vibrating screen, belt conveyor. How to improve the output of crushing line are what the users' concerns. The following are some suggestions:
1. Jaw crusher is mainly used for primary crushing.
2. Cone crusher and impact crusher are mainly used for secondary crushing.In the ore crushing line, cone crusher is used mostly. Standard type cone crusher is good at medium crushing. Short head type cone crusher is good at fine crushing and its discharging size can be less than 10mm. There are many type cone crushers in China now, such as spring cone crusher, combination cone crusher, hydraulic cone crusher, high efficiency fine cone crusher etc. they can meet various crushing requirements.
3. Users' need to pay more attention to the quality of screen sieve of the vibrating screen.
4. Track design of crushing line shall considerate the job sit's acreage and your preferred crushing capacity in the future. Then, it is necessary to make use of the fall of the job site to reduce the unnecessary consumption.
5. Workers shall operate the equipments for crushing line according to the user's manual and do not increase the feeding quantity without permission.
Our company is a professional and reliable manufacturer of crushing line equipment. More information about them, please feel free to contact with us by phone or e-mail at any time, our engineer will be glad to help you.