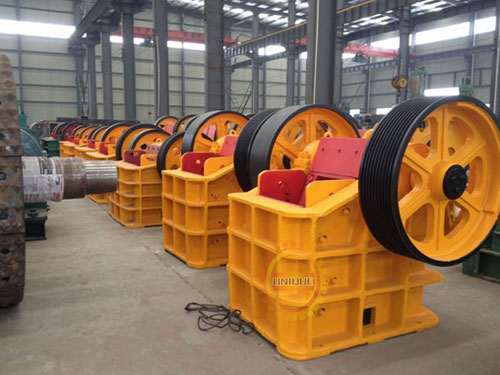 The development of crusher industry is quite fast, and there is a vast potential for future development in the heavy industry.For extending lifespan of crusher, it is necessary to learn some skills of operational maintenance, so as to accomplish the combination of use and maintenance.
1.To check jaw plate, bearings, draw bar, supporting plate, spring and triangle belt are in good condition; fasteners are firm; Protective devices are complete; there is no barrier around the moving parts and so on.
2.To check the bearings have refueled.
3.To ensure no materials are in the crushing chamber before opening the crusher.
The start-up sequence is in turn dust collector, crusher, discharging belt conveyor,charging belt conveyor, vibrating feeder and so on.
4.To adjust the feeding quantity of vibrating feeder, and increase from small materials to big materials, it is usually controlled the height of materials is 4/5 of the jaw chamber height. In addition, it should be also noticed that the largest particle size of materials is no more than 4/5 of the feed opening width. What's more, when the feed particle size is continuous and uniform, the crusher can brings into play its optimal efficiency.