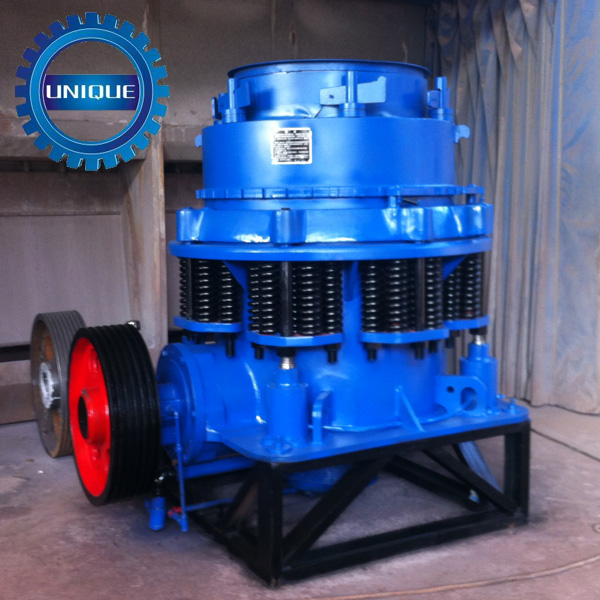 Unique company will introduce detailed information of Symons Cone Crusher.
The Symons Cone Crusher is the cone crusher which is the earliest appearance in the world, and it is used widest and larger quantity crush mechanism in present. With the improvement of the series of symons cone crusher, their structure is more perfect and the technology parameter is more advanced, so these crushers have excellent performance in the aspects of manufacture, installation, use and maintenance etc.
1. Higher capacity and less wear costs.
2. Wide range of application suitability.
3. Easy to maintain, reduce the downtime and maintenance costs.
4. Stable running performance and easy operation.
5.Customers can choose suitable crushing chamber according to the material feature, finished product fineness and particle size requirement.
6.Unique dustproof and sealing structure extend cycle of lubricants replacement and spare parts service life
7.The key parts are made of special materials, which support the strong crushing.
8. With long crushing arm, big stroke, strong crushing, and high capacity.
9. Hydraulic chamber cleaning system, easy operation, and reduce machine halt time.
10. With reliable performance, low investment cost, and long service life of wearing parts.