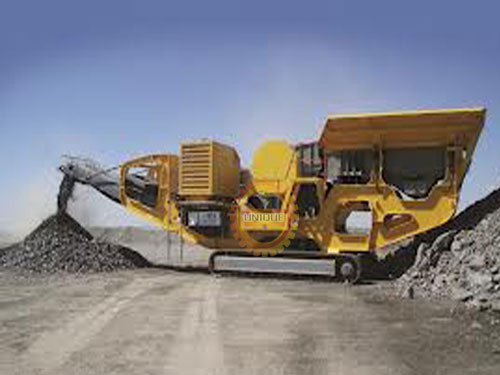 Track crusher, a type of mobile crusher, is mainly used for the crushing of stone or ores in the highways, railways, hydropower engineering fields.

Advantages of Track Crusher

1. Equipped with Cummins diesel engine with advantages of excellent performance, low fuel consumption, low noise, reliable performance, providing a reliable, economical and environmentally friendly power source for track crusher. Military cryogenic engine can be equipped with preheat starting device, so that the crusher can be easily activated in low temperature environment of -25C °.

2. Chassis adopts crawler rigid ship whole structure with advantages of high strength, low grounding than down, through the good, on the mountains, wetlands have a good adaptability.

3. Equipped with Large torque travel motor with advantages of big driving force and high reliability. The travel motor adopts full power variable open hydraulic system with good performance and high reliability, which can sufficiently make use of the power of motor. The main hydraulic parts are imported from Japan.

4. Adopts imported servo pilot control system with advantages of easy operation, accuracy control, realizing infinite walking speed.

5. The crushing machine and screening machine are manufactured by Zhengzhou UNIQUE. The screening machine with dip angle of 20° are high efficient and reliable.