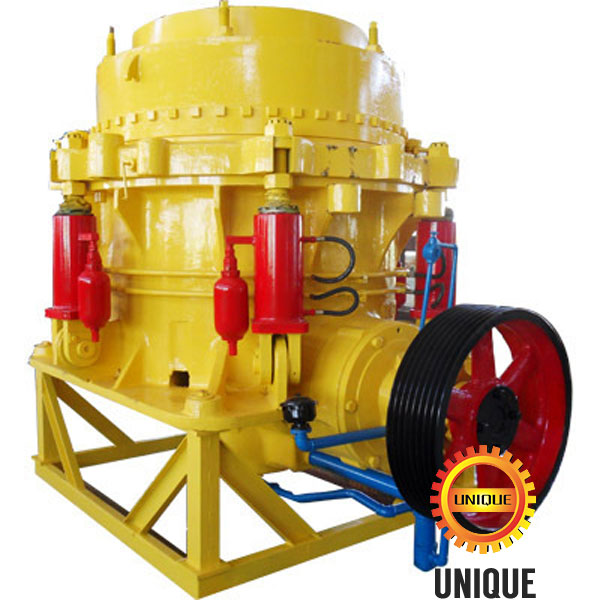 Based on more than 20 years experiences in manufacturing stone crushers and combined with European advanced technology, Zhengzhou unique industrial equipment company develop a new generation of cone crusher-H series hydraulic cone crusher.

Its advantages are as follows:

1. The eccentric sleeve circles around the fixed main shaft. That optimized structure can enhance the carrying capacity of the cone crusher;

2. With fully-hydraulic adjustment device, it can realize automatic operation, which makes it running more stably and reduce the down time;

3. By adopting the laminating crushing theory and optimizing the crushing cavity, it can improve the crushing efficiency, lower the abrasion wear of the quick wear parts and produce the good quality output aggregate with cubic shape;

4. By changing few components like liners in the crushing cavity, it can realize multifunctional crushing cavity to meet with the demand of medium crushing and fine crushing.