Higher Performance Europe Version Primary Jaw Crusher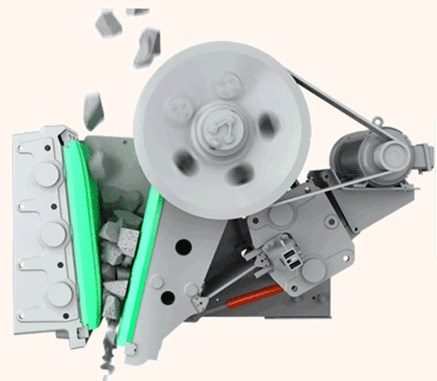 Product advantages
Stable structure and reliable performance
The bearing seat adopts an integral cast steel structure to avoid unnecessary burdens on the frame caused by the two-piece bearing chamber and improve the stability of the whole machine structure. In addition, the heavy-duty eccentric shaft is processed by forging blanks, which makes the PEW series jaw crusher extremely reliable.
V-shaped structure Tooth-shaped guard plate
The design of "V" type crushing cavity and tooth-shaped guard plate is more reasonable, ensuring the consistency of actual and theoretical feeding size, effectively increasing the crushing area, and preventing material blockage in the crushing cavity, so that the crushing rate and the output is relatively larger, and the utilization rate of the jaw plate is greatly improved.
Wedge device quick adjustment
The wedge discharge opening adjustment system is adopted, so that the machine can adjust the discharge opening to a predetermined value within a few minutes even when the machine is idling.