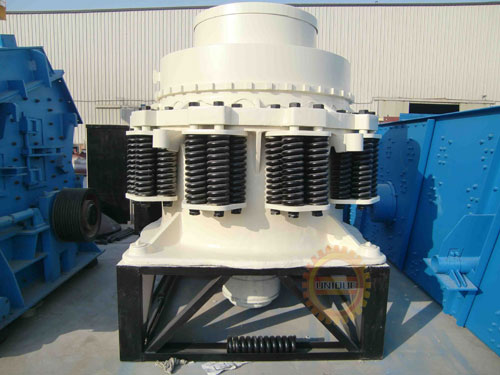 Unique Company, as a professional manufacturer of crushing equipment, has been committed to the development of the latest equipment. For the research and development of cone crusher, we focus on the details of each production and processing so as to guarantee the function of every machine in the production line. Our equipment adopts the most advanced technology at home and abroad, combines with careful research of professional team.
Our company's
cone crusher get to world advanced level, is designed and made through absorbing world advanced crushing technology. It is widely used in metallurgical ,aggregate ,building material industrial ,it is suitable for crushing varies of hard and above mid hard ores and rocks.
In the trend of social development and progress, only moving towards the whole development trend and striving to walk in the front can have a speaking authority in the market.Mining machinery industry has been in progress over the years, Mine was becoming an increasingly competitive industry. At present, the exploitation force is increasing, and the application field is expanding. Our cone crusher is high in crushing capacity, high in work efficiency. For the improvement of economic sustainable development, it has played a great role. The rapid development of infrastructure construction speeds up the surge in demand of sand and gravel aggregate as well as some related equipment, which creates a broad prospect for mechanical equipment.