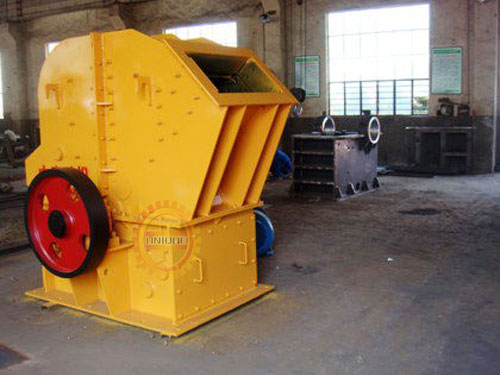 PFC series energy-saving composite crusher has a large curved crushing chamber, using "stone on stone" breaking principle. In the crusher chamber, there are densely suspended materials with high-speed movement, the follow-up materials are always in mutual collision and friction, so that about 80% of the materials will be broken along with its own micro-cracks cleavage, violent rubbing & grinding happen between the crushed materials, most of them are changed into powder, crushing effect is very effective.

Advantages of PFC Series energy-saving Composite Crusher for Sale

The PFC energy-saving composite crusher combines the advantages of hammer crusher, Impact Crusher and VSI crusher and the uses special crushing cavity design. This type machines has features below while applying in the artificial sand, potash feldspar crushing, crushing before grinding, coal processing and other fields,

1 Simple structure, less wearing parts, horizontal design
2 Small power consumption, large output
3 "Stone on Stone" crushing, increases the life of wearing parts.
4 Composite hammer head, just needs to replace the impact hammer every time

Zhengzhou UNIQUE Company is a professional and reliable stone crusher manufacturer. More information about our machine, please feel free to contact with us by phone or e-mail at any time!