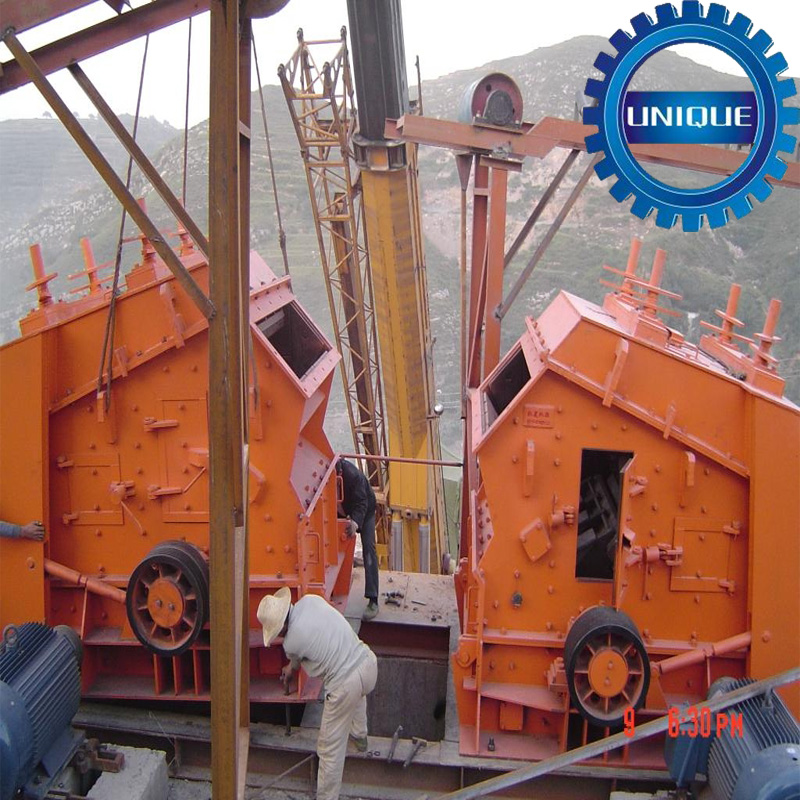 Zhengzhou Unique Industrial Equipment Co., Ltd is a leader in the R&D, manufacture, and distribution of Mining Machinery in China. Our products comprise three categories: Stone Crushing & Screening, Portable Crushing Plant, and Complete Crushing Plant.
Impact crusher is a kind of crushing machinery by using the impact and its widely used in mining, road, railway, chemical industry, etc. Mobile crusher crusher is popular at home and abroad, because of its excellent performance and simple operation .Today Unique Company will introduce the working principle of impact crusher for you.
The impact crusher driven by the elector motor, the rotor will rotate with high speed, and when the materials go into the action zone of the plate hammer, they will strike and are crushed on the plate of the rotor, and then are crushed again when they are thrown to the impacting device, and then the materials will bounce back from the impact lining board and go to the action zone of the plate hammer and are crushed again. This process will proceed repeatedly, and the materials go into the first, second and third impacting chamber to be crushed until they are crushed to the required granularity, and then discharged from the discharging mouth.