Usage of Zhengzhou Unique ZSW Vibrating Feeder
The ZSW series vibrating feeder equipment consists of a feeding hopper, a vibration exciter, a spring base, and a transmission auxiliary device. The vibration exciter is the core to vibrating feeders. The exciter consists of two gears. A motor drives the shaft trough V-belt, which rotates in accordance with the positive and negative gears to make the equipment base device Reverse rotation, then the tank vibrates, so that the material flows continuously into a jaw crusher.
ZSW Vibrating feeder is usually used in crushing and screening, mineral processing, building materials, water conservancy, chemical industry and other fields. It can be used for Limestone, iron ore, copper ore, river pebble, granite, basalt, quartz stone, etc.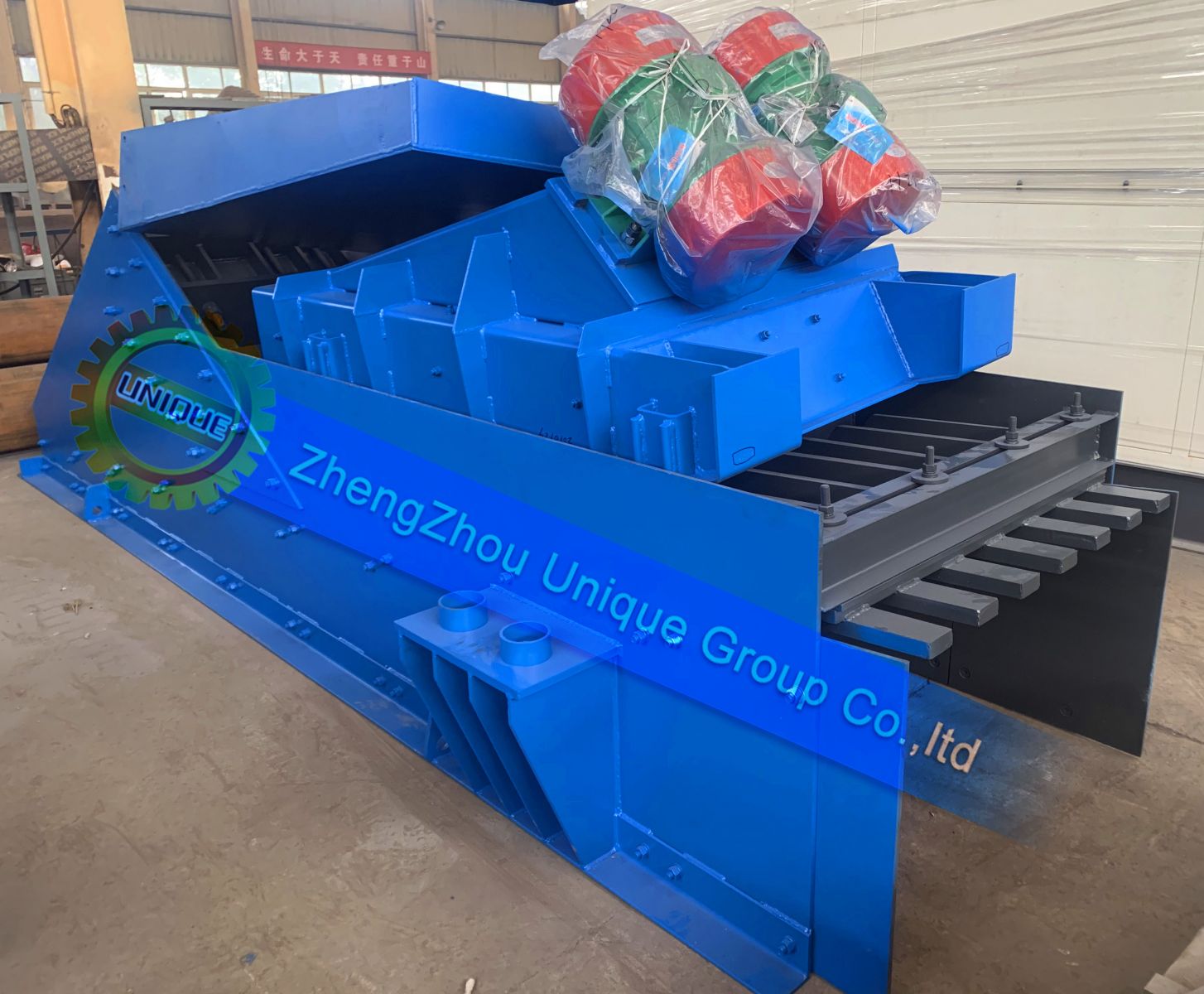 The features of ZSW Vibrating Feeder
Linear motion trajectory, stable vibration;
The process design can prevent the material from clogging;
The grid gap can be mobilized humanely.