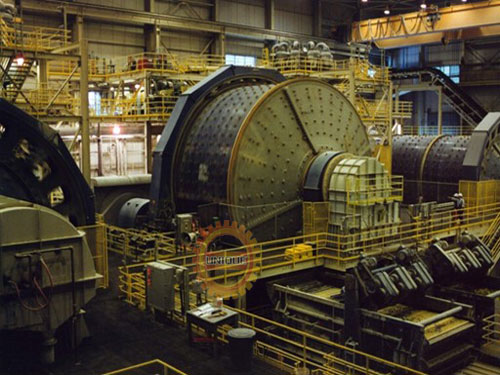 SAG Mill is short for Semi-Autogenous Grinding Mill. SAG mill is essentially autogenous mill, but make use of grinding balls to aid in grinding like in a ball mill. A SAG mill is generally applied as a primary or first stage grinding solution.SAG mills use a ball load of 8 to 21%.

Attrition between grinding balls and ore lumps causes grinding of finer particles. SAG mills are featured by their large diameter and short length in comparison with ball mills. The inner of the mill is lined with lifting plates to lift the material inside the mill, where it then falls off the plates onto the rest of the ore. SAG mills are primarily used at gold, copper and platinum mines with applications also in the lead, zinc, silver, alumina and nickel industries.

Zhengzhou UNIQUE Company is a professional and reliable Power making machine manufacturer. More information about our machine, please feel free to contact with us by phone or e-mail at any time!