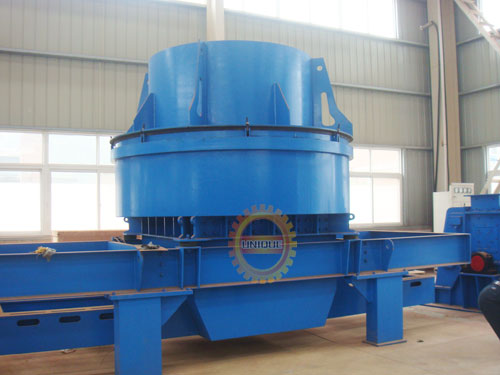 VSI sand making machine is the latest model of Sand making machine, 50% energy saving than traditional sand making machine. It can make use of a variety of rock, sandstone and gravel to make construction sand that has uniform particle size and high compressive strength. In comparison withnatural sand, it is more in line with building requirements, will enhance the architectural quality. The VSI sand makingmachine has reliable performance, reasonable design, easy operation and high efficiency.

VSI sand making machine is mainly used for construction sand, and it is commonly advanced production equipment for artificial sand, especially designed for highway, railway, high-rise construction, municipal, hydroelectric dam construction, concrete mixing stations to provide high-quality sand and gravel aggregate, is artificial sand and stone shaping field equipment. Usually it works with sand washing machine, crusher, vibrating screen, vibrating feeder, etc. to compose of sand production line to do more efficient and more economical production.

Zhengzhou UNIQUE Company is a professional and reliable stone crusher manufacturer. More information about our machine, please feel free to contact us by phone or e-mail at any time!